I always wondered why we didn't hear more about ultrasound in the context of disease monitoring, and especially for something like IBD. So I was excited to read the following.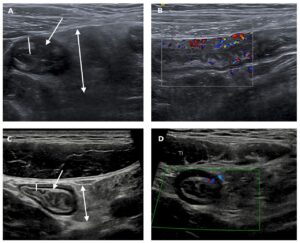 Although we live in an era of global collaboration, there are a number of circumstances in which gastroenterology practice in the UK is at odds with our European and Australian counterparts. For most UK gastroenterologists, for example, performing and interpreting ultrasound (US) in the...

blogs.bmj.com
If we could monitor in real time, or close to that, we could see almost immediately whether treatments or diets are working. Sounds like a game changer to me. Much better than just blindly trying things, and waiting months to find out if it's helped. (Although it doesn't necessarily help with choosing treatments in the first place... that's a different problem).