Hi everyone...I started Remicade a few months ago, and I am a success story I think.....C reactive protein less than 0.5, calprotectin from 500 to 87.....mucosal healing in colonoscopy, no symptoms, gaining weight.....but....
When they did a CBC a month ago, everything was normal except my lymphocytes numbers.....they were high around 4350......maybe a virus!!
I had another CBC count yesterday and their numbers kept going higher...now around 4800.....a month later......maybe, still a virus??
My primary care physician is not worried at all about this but I had never had that issue before....I began to google around and....well you can imagine.....Leukemias etc etc etc......I though that maybe there was a link between Infliximab and Lymphocytosis, but I could not find much info about that.....only the following paper:
AbstractBackground. True lymphocytosis has been sporadically reported to occur in rheumatology patients treated with anti-TNFa agents. Although it is generally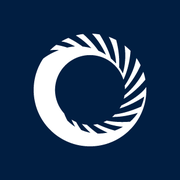 academic.oup.com
If it does not goes down eventually either the PCP or GI will refer me to an hematologist I assume. But according to that article it is reversible, assuming that it is not caused by "something" else.??....Although I am almost sure that wont be the case!!!
I am thinking of trying to get an appointment with my GI but he is usually busy....in the meantime I though maybe someone here may share their thoughts?