COPENHAGEN – Most patients with immune-mediated inflammatory diseases (IMID) should not be considered at high risk for severe COVID-19 breakthrough infections, but those on anti-CD20 therapy are the exception, data from a large prospective, cohort study show.

"Overall, the data are reassuring, with conventional risk factors, such as age, and comorbidities seeming to be more important regarding risk of severe COVID-19 breakthrough infections than rheumatic disease or immunosuppressant medication," said Laura Boekel, MD, from Amsterdam UMC, who

presented the study

at the annual European Congress of Rheumatology.

But, she added, there was an exception for anti-CD20 therapy. "This is especially relevant for patients with conventional risk factors that might accumulate, and rheumatologists might want to consider alternative treatment options if possible. It is important to inform patients about the risks of anti-CD20."

Another study

, presented during the same session at the congress by Rebecca Hasseli, MD, from the University of Giessen (Germany) saw no deaths and no COVID-19 related complications in a cohort of triple-vaccinated patients with inflammatory rheumatic diseases, despite a higher median age and a higher rate of comorbidities compared to double-vaccinated and unvaccinated cohorts.

Ingrid Jyssum, MD, from Diakonhjemmet Hospital, Oslo, who presented

results of the Nor-vaC study

investigating the impact of different DMARDs on the immunogenicity of a third COVID-19 vaccine dose, welcomed the research by Boekel and Hasseli.

"The findings of Hasseli are interesting in the light of our data on serological response after the third dose, with a lack of breakthrough infections after three doses corresponding well to the robust antibody response that we found in our cohort," she remarked. "This is very reassuring for our patients. Our own work together with the findings of Hasseli and Boekel demonstrate that additional vaccine doses are important to keep this population well protected against severe COVID-19 infections."

The Nor-vaC study was conducted with a cohort of 1,100 patients with inflammatory joint and bowel diseases. "These patients had attenuated antibody responses after two vaccine doses; however, we found that a third vaccine dose brought the humoral response in patients up to the antibody levels that healthy controls had after two doses," said Jyssum. "In addition, we found that the decline in antibodies after the third dose was less than the decline seen after the second dose. Importantly, the third dose was safe in our patients, with no new safety issues."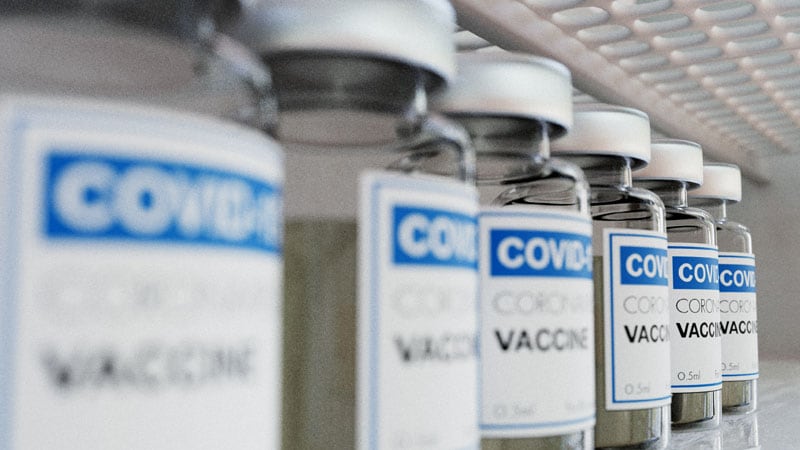 Patients with immunomodulated inflammatory diseases are not at higher risk for breakthrough COVID-19 infections, apart from those on anti-CD20 therapy, according to findings from several new studies.